The tank can be removed for cleaning
Some fridge freezers have a tank fitted in the fridge door which contains water that is dispensed from a drinks dispenser at the front of the fridge door. To prevent build up of mould in the tank and to keep the tank hygienically fresh, it is possible to remove the tank for cleaning. Make sure the tank is empty before pulling it up and off the door. Wash with warm soapy water and rinse thoroughly with clean water before re-fitting to the fridge door.
Please note the water tank is only designed to dispense water. Please do not fill with any other type of drink other than fresh water.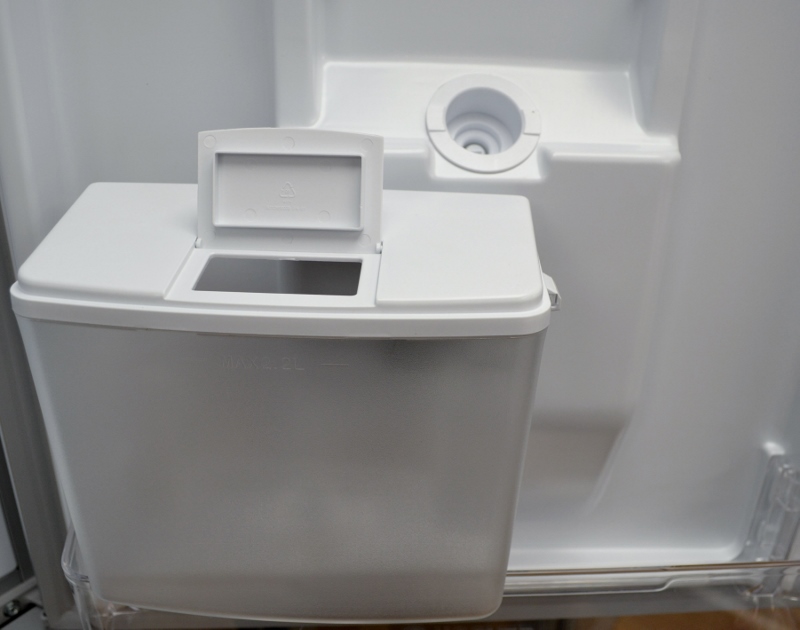 The picture shows the tank removed from the door. Its also a good idea to clean the valve in the door and on the bottom of the tank. Wipe over with a clean damp cloth.
Always disconnect your appliance from the mains before you start examining it!
This solution applies to the following models: