Is the washer connected to the kitchen sink?
Its ok to connect your washing machine to the sink but it is possible in these situations for food deposits to clog the washing machine connection and prevent it from emptying out. This should be checked as error code 3 means that the product has not been able to drain off quickly enough.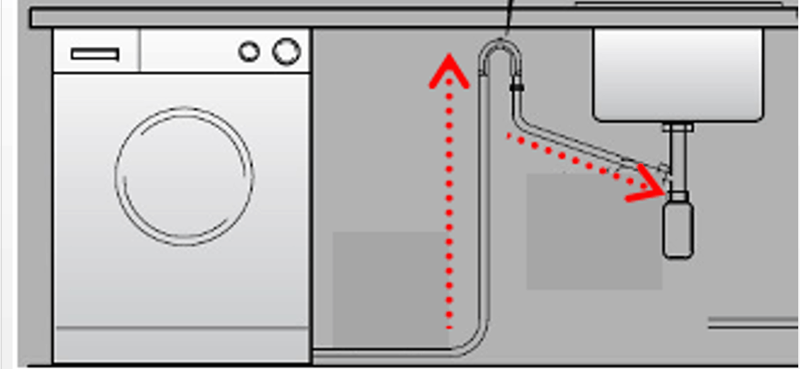 the waste outlet is shown here connected to a sink
In most cases you will find the connection inside the cupboard under the sink. Remove the grey hose and clean any food deposits and debris from all of the pipework especially where the washing waste hose is joined to the sink pipe work.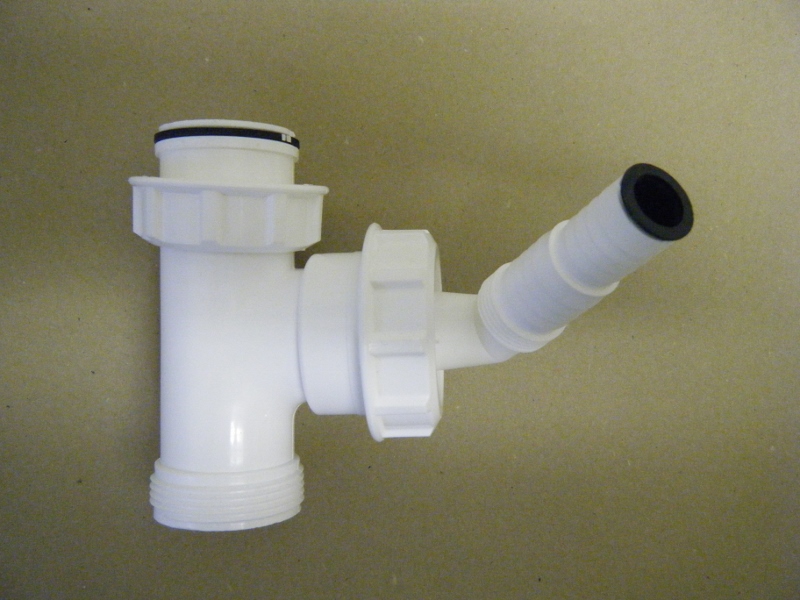 This picture shows a black bung or seal in the end of the pipe where the washer drain hose should connect to. If the installation is in a new kitchen or the sink pipe work has been replaced then check this seal or bung has been removed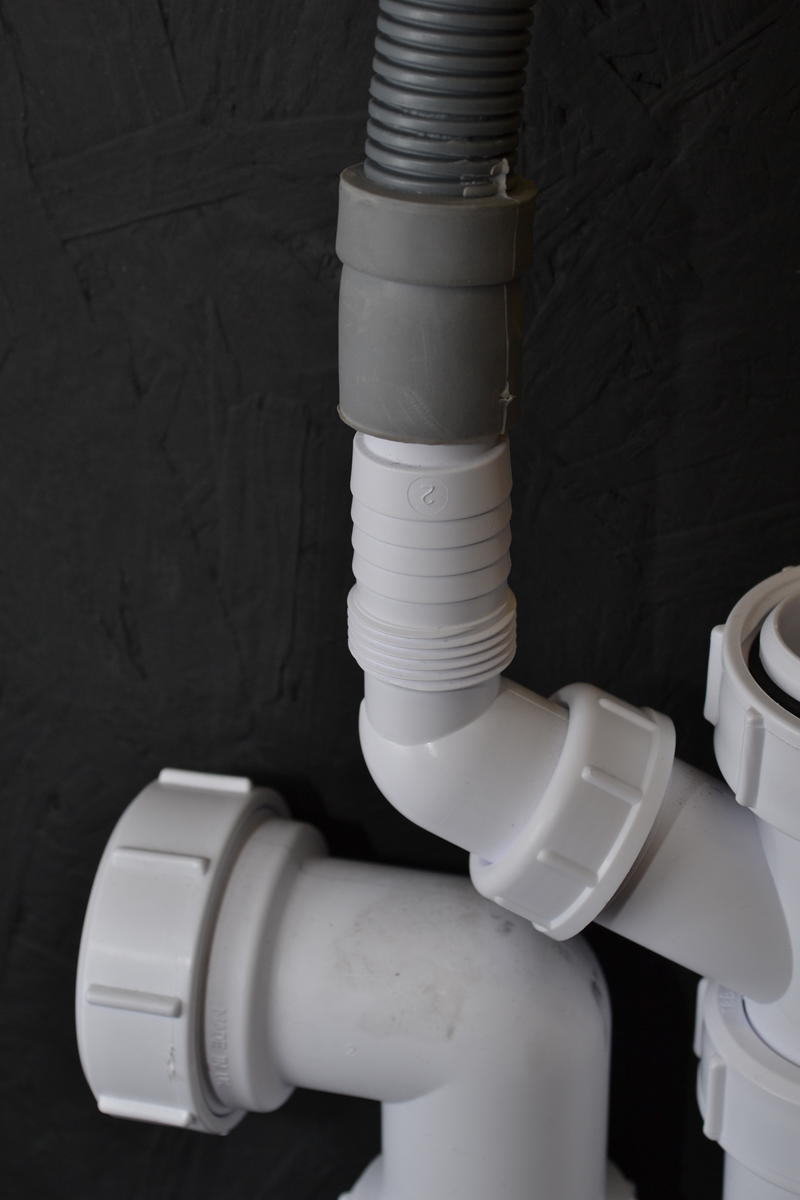 Always disconnect your appliance from the mains before you start examining it!
This solution applies to the following models: