If you have recently removed the pump filter for cleaning and find it has started to leak when you re fitted it then simply drain away the water and clean the filter seals as shown here.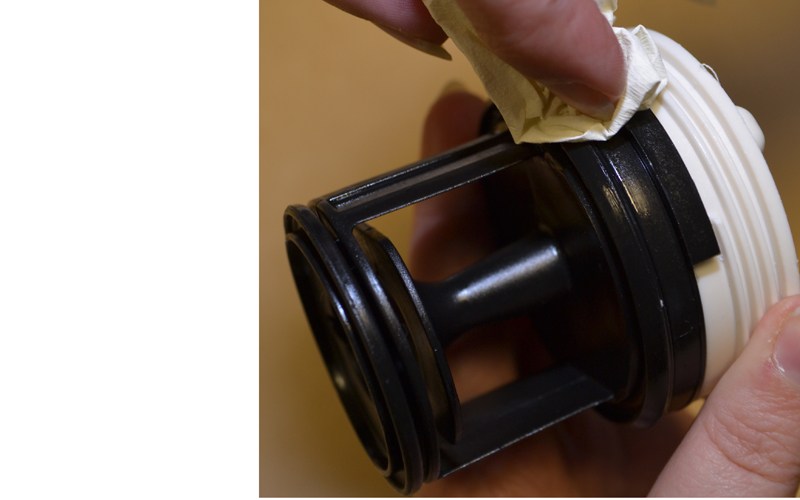 Some pumps have a white seal which has an additional sealing face at the inner part of the filter as shown here. Clean both this extra seal as well as that shown for the other style of filter. Before re fitting smear some washing up liquid or hand wash soap liquid around the seals to get a nice tight fit. The filter is tightened sufficiently when the handle piece in the middle of the cap is horizontal. (please see image below)
Turn the filter clockwise until the handle in the middle is horizontal as shown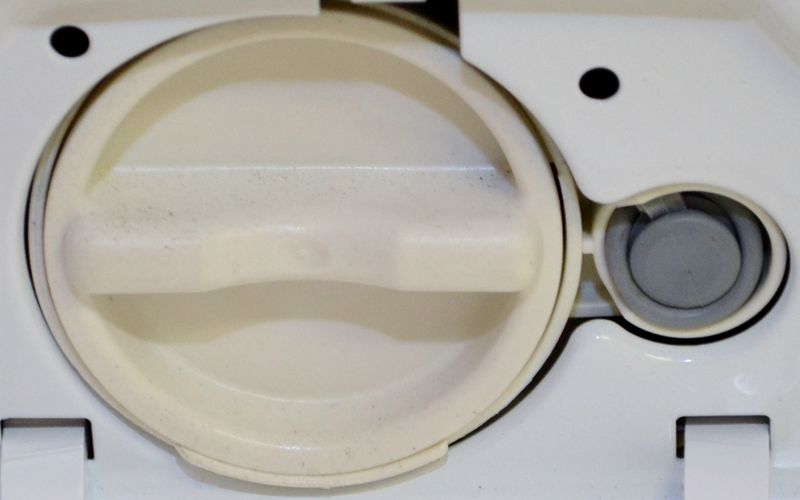 Always disconnect your appliance from the mains before you start examining it!
This solution applies to the following models: