Clean the soap drawer and dispenser
Soap deposits can build up in the dispenser and soap drawer which can make the machine smelly. Simply clean the dispenser, start by removing the drawer by pulling it out grasping both sides. Slight force may be needed to get it out.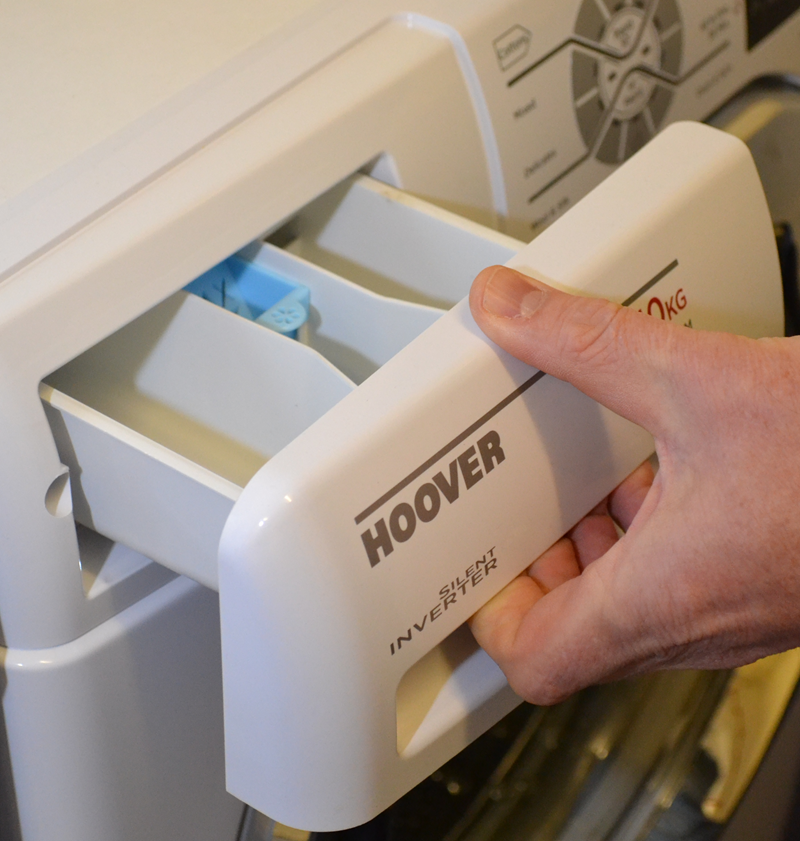 With the drawer out it is possible to clean inside the soap dispenser body. Using a cloth with anti bacterial spray clean around paying attention to make sure the holes in the top of the soap dispenser are clear of any soap and mould build up. Now take the drawer to a sink and remove the cap that covers the fabric conditioner compartment.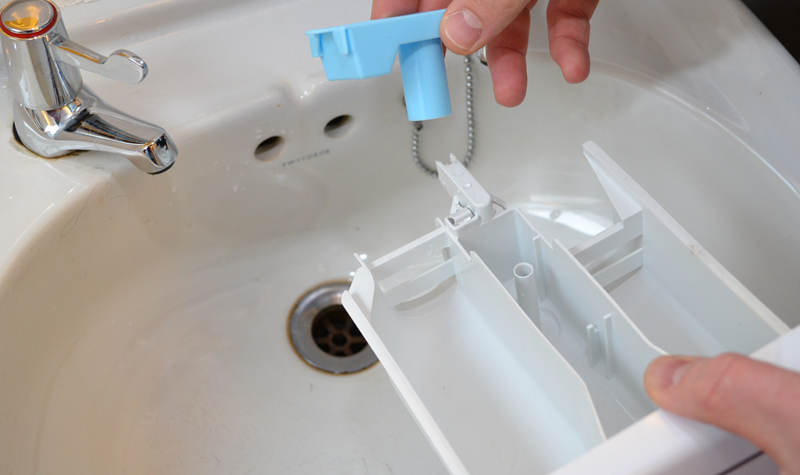 Thoroughly wash the drawer with warm water and a mild detergent or anti bacterial spray to remove any soap or mould. Pay attention to the fabric conditioner cover (blue cap shown in the photo) and the drain hole found by turning the drawer over. Make sure this hole is clear.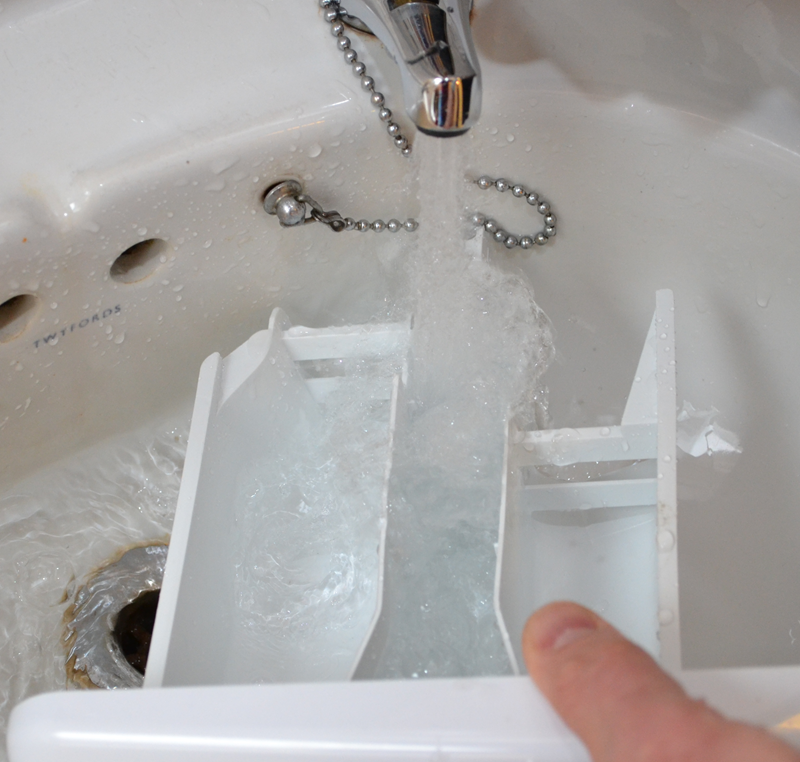 Always disconnect your appliance from the mains before you start examining it!
This solution applies to the following models: