Is the machine connected to your sink?
If your washer has been connected to drain out through your kitchen sink it is possible that smells from the sink can travel down the washing machine drain hose and make the drum smell when you open the door. If the waste pipe is not routed up above the basin of the sink it may be that dirty water from your sink is back filling into the washing machine.
Make sure that the waste pipe is fitted as shown, loop it up above the sink overflow to help stop dirty water and nasty smells form getting into your washing machine. Fix it up at the correct height with the 'U' Shaped hose support that came in the accessory pack inside the drum when the machine was delivered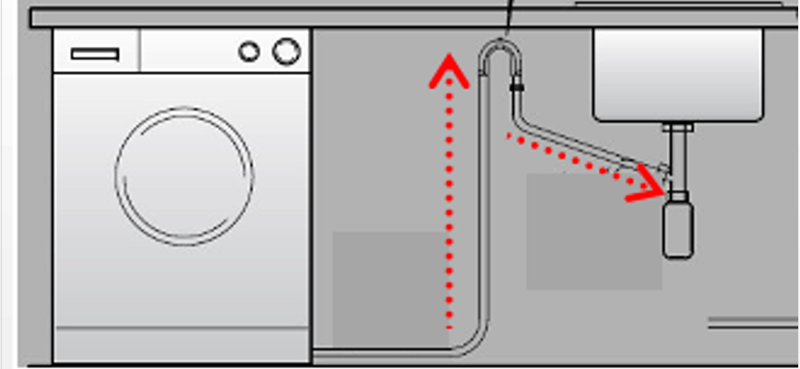 the red line indicates the correct routing for connecting your washer drain hose to a sink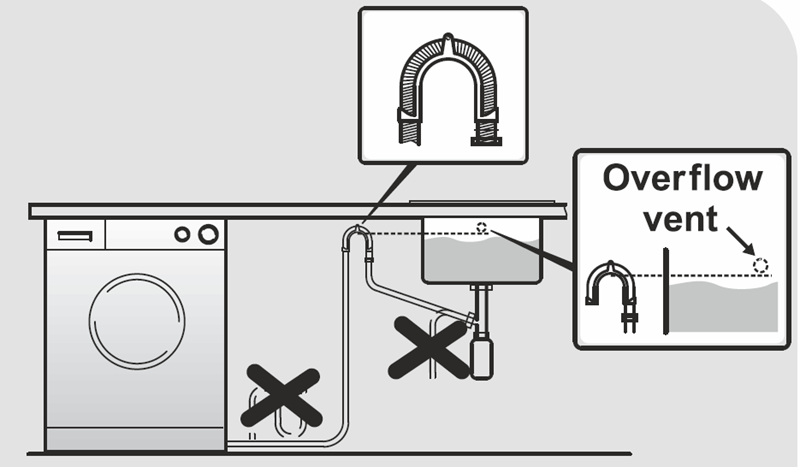 drain hose held up above the sink overflow with the supplied hose support
Always disconnect your appliance from the mains before you start examining it!
This solution applies to the following models: