Is the syphon cap fitted?
The conditioner compartment has a blue cap that may be removed for cleaning, as shown: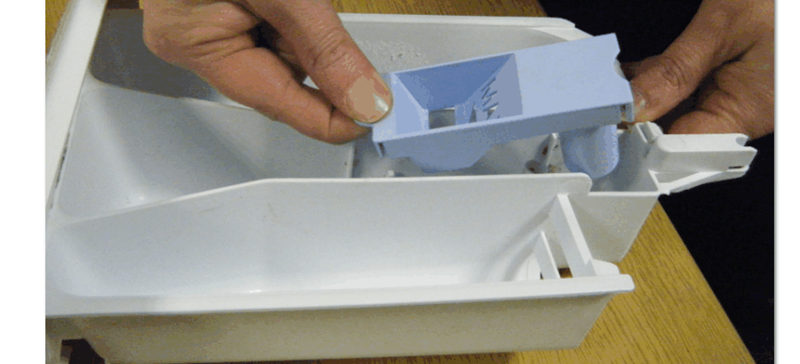 The fabric conditioner will not go into the machine if the blue cap is not fitted in place. If you have lost the cap then a replacement can be purchased from the spares section of the website.
Always disconnect your appliance from the mains before you start examining it!
This solution applies to the following models: