Securing screws may be on the bottom of the product
We have changed the way in which the top cover is fitted to some models, you will need to remove the cover to replace the belt and agitator. Un plug the cleaner and turn it over to locate the 4 screws as shown in the picture marked with the blue arrows. Unscrew them, turn the product over and the cover will now pull off.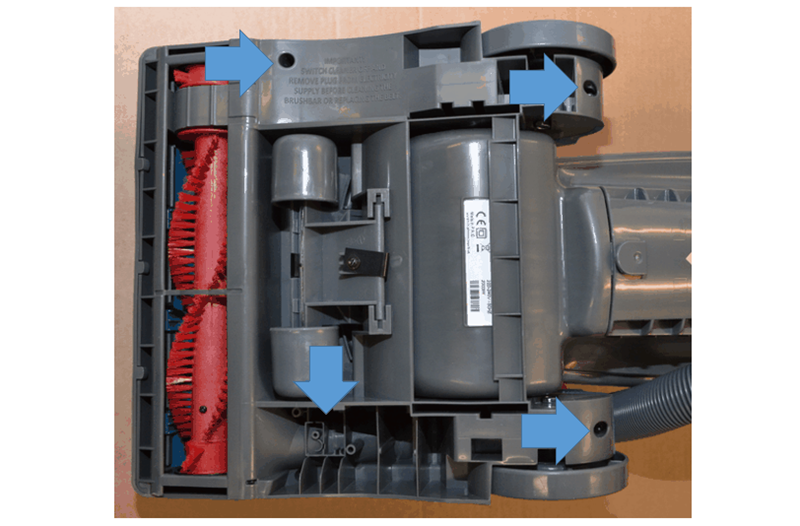 remove 4 screws indicated by the blue arrows
Always disconnect your appliance from the mains before you start examining it!
This solution applies to the following models: