Should E7 or E9 appear in your display, switch the machine off and remove the filter found in the door as shown, and clean away any fluff or debris caught in the filter.
Switch the machine back on and try again, should the fault persist please contact us for further advice.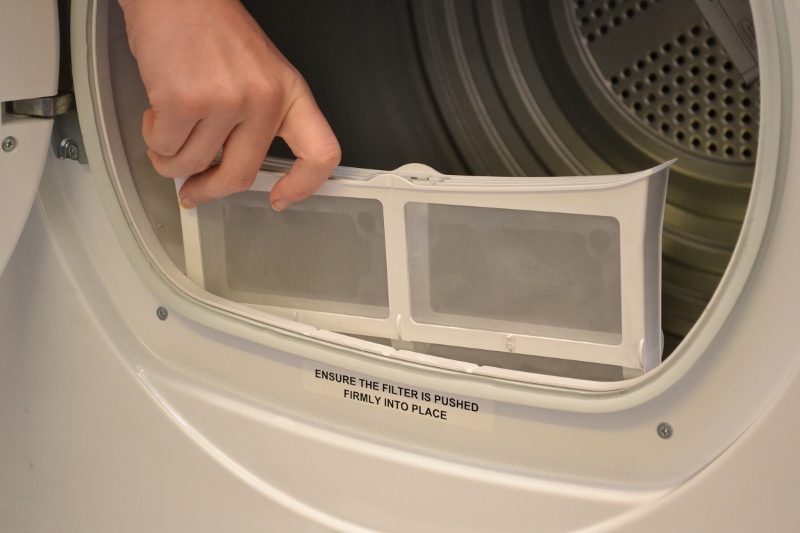 Always disconnect your appliance from the mains before you start examining it!
This solution applies to the following models: