Line up the arrow with the padlock
Line up the arrow on the container with the open padlock. Now twist the lid clockwise to lock it shut. The arrow should now point to the closed padlock as shown in the picture.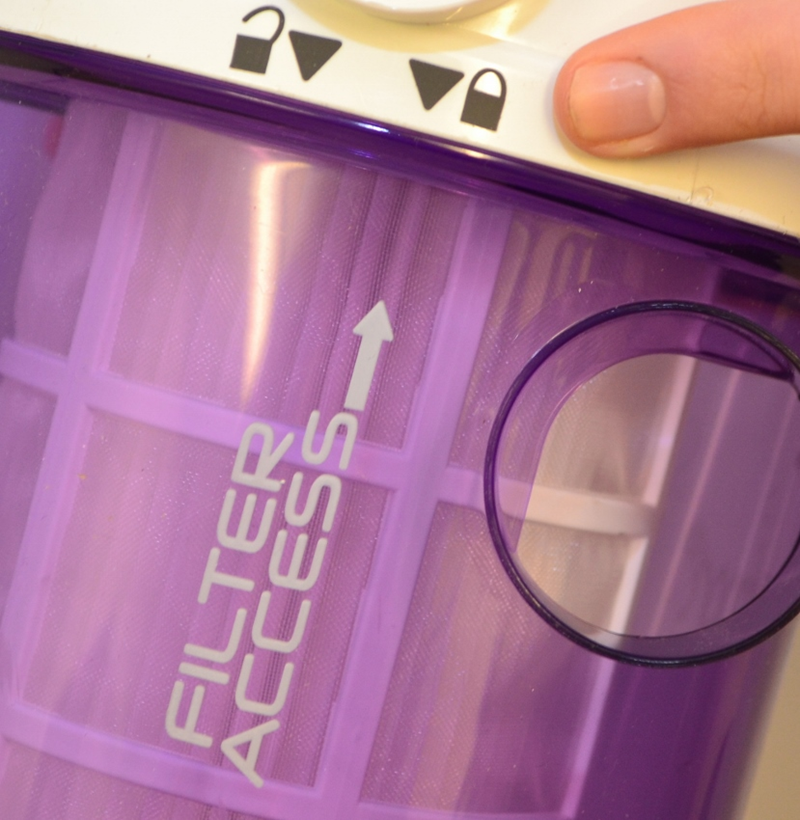 Always disconnect your appliance from the mains before you start examining it!
This solution applies to the following models: