Clean the door filter before every use
The fluff filter is found in the bottom of the door recess, lift it out and clean any fluff and lint from the mesh trap. Hoover recommend you do this before you start each drying cycle.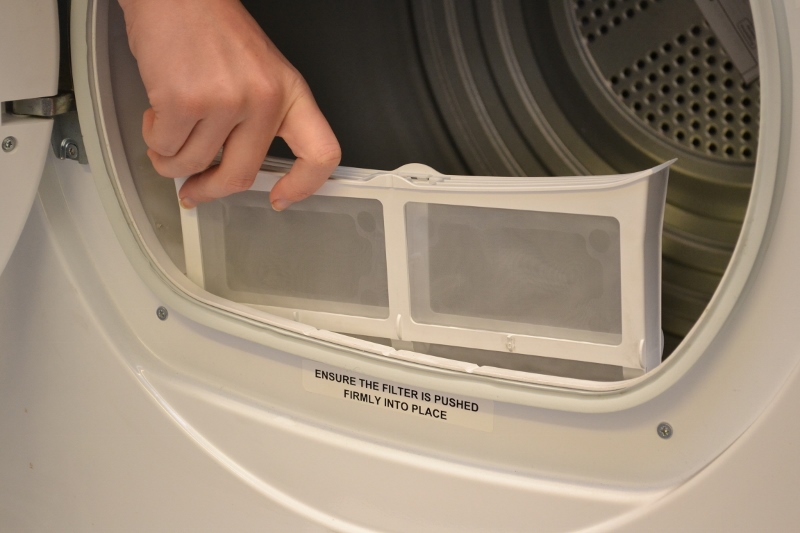 Always disconnect your appliance from the mains before you start examining it!
This solution applies to the following models: