When you open the door of your fridge the lamp lights up to illuminate inside the compartment. Similar to other light bulbs that you find in your home, the bulb does not last for ever and eventually need to be replaced. For this reason the bulb is not covered by our manufacturers warranty.
You can purchase a replacement bulb from the spares section of our website. Please unplug the appliance before removing the old bulb and replacing it. Instructions to fit the bulb can be found in the user manual for your appliance.
Some models do not have a standard light bulb. Depending on the specification of the product some appliances now come with 'LED' style lighting with several small lights set within the thermostat box. This type of lighting does not use a conventional bulb and will need a visit from one of our engineers to resolve. Please refer to the photos if you need help identifying which lighting system your appliance uses.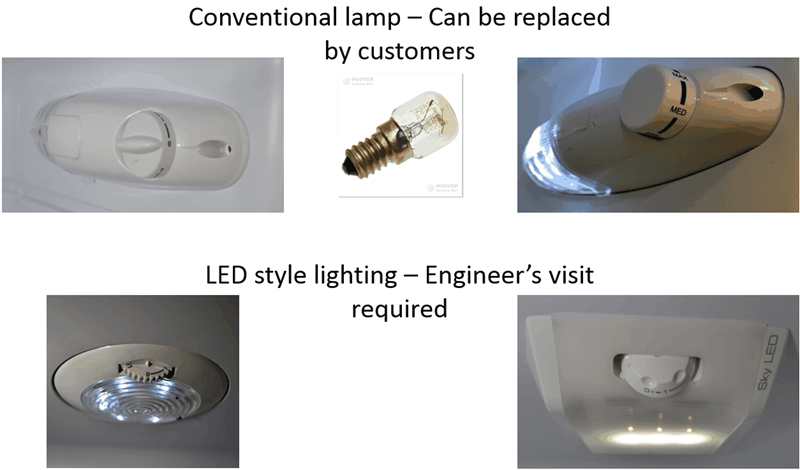 Always disconnect your appliance from the mains before you start examining it!
This solution applies to the following models: