Check the floor brush is not blocked
If the cleaner is not picking up with the floor nozzle then the reason for this is it may have become blocked. Take the floor brush off the extension tube and examine it for any debris that may have got stuck in it. Look in the tubing and the hole in the bottom of the nozzle to see if it is blocked up. If it is then clear out any debris and try again. If the brushes on it are worn or the litter picker strip is worn away then the pick up with the brush may be poor. To purchase a new one please look on the spares pages of our website.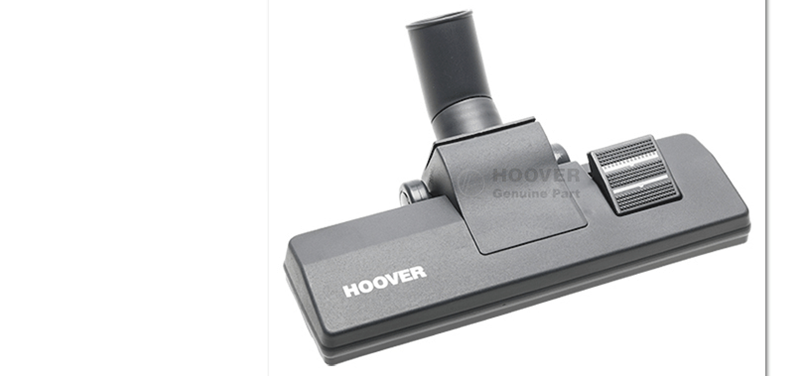 typical floor nozzle or brush - inspect for restrictions or blockages
Always disconnect your appliance from the mains before you start examining it!
This solution applies to the following models: