Check that the hose is not blocked
To protect the cleaner from possible damage due to overheating a thermal cut out will switch off the electrical supply if the motor gets too warm. A blockage in the hose will restrict the airflow and cause overheating.The best way to check for a restriction or blockage is to remove the hose from the product, hold it upright and drop a £1 coin down from the top. If the coin pops out at the other end your hose is not blocked. If it gets stuck in the hose then there is an obstruction which can be easily removed by carefully pushing the blockage out using a broom handle or similar pole.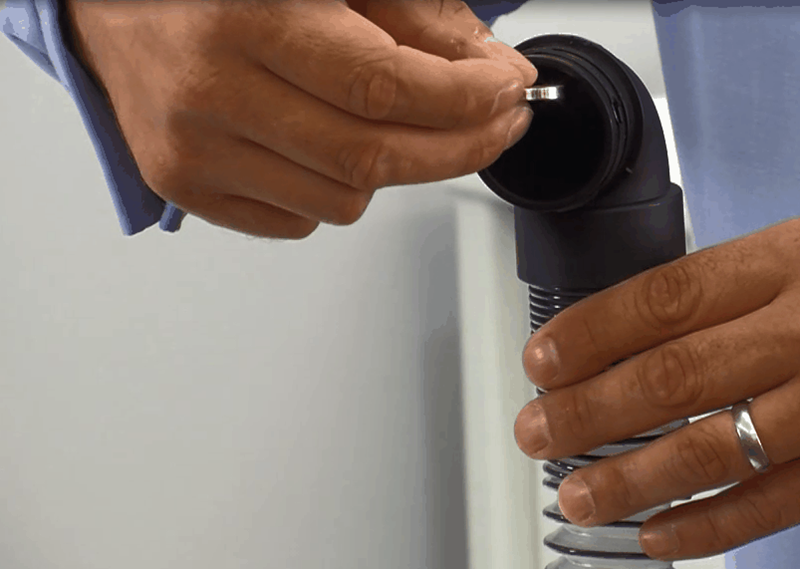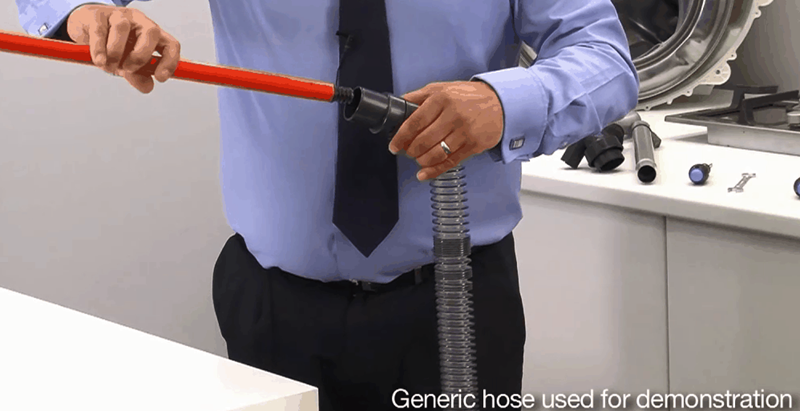 using a broom handle to push a blockage out of the hose
Always disconnect your appliance from the mains before you start examining it!
This solution applies to the following models: